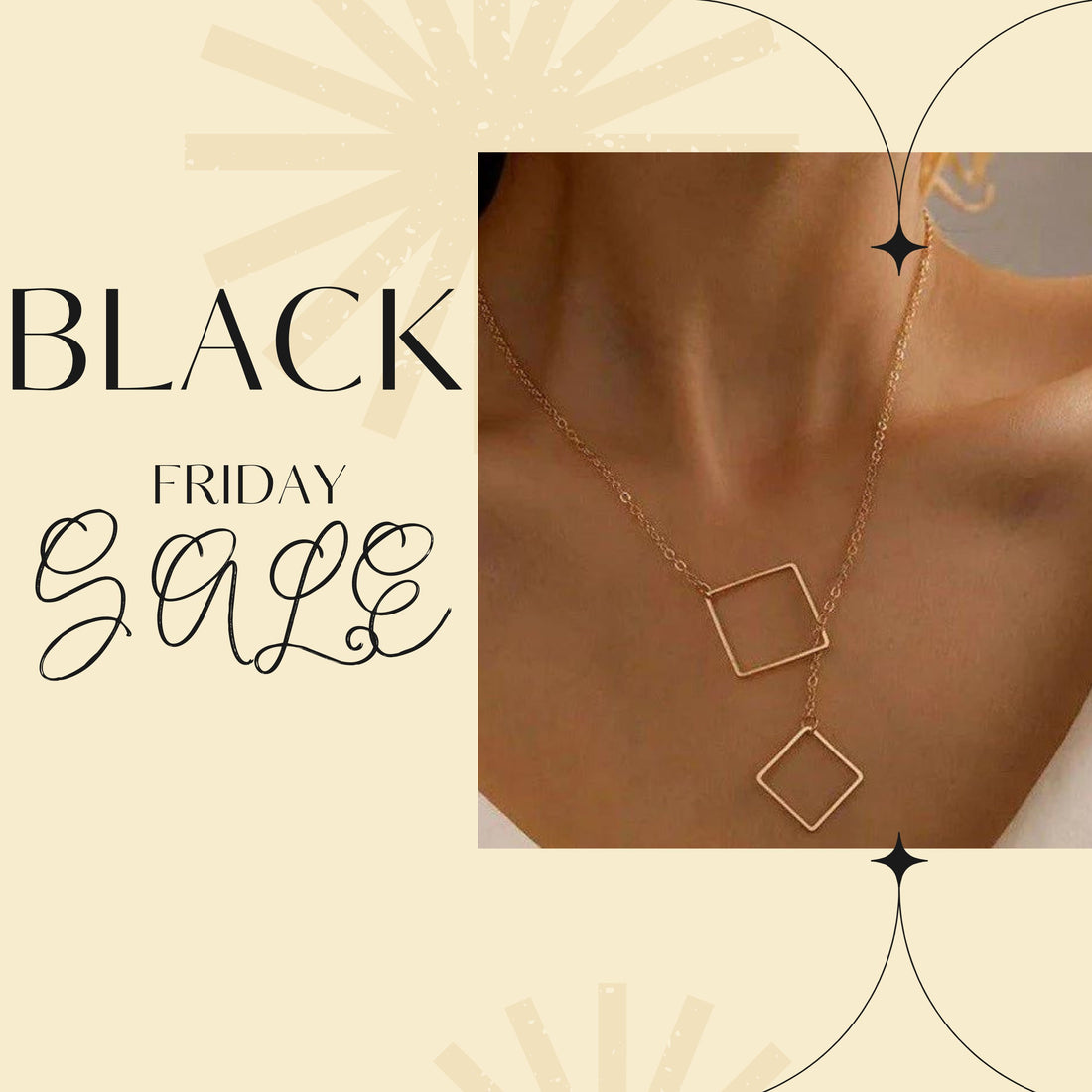 Things to keep in your Black Friday wishlist this year
WHAT IS THE BLACK FRIDAY SALE?
Black Friday is an annual shopping event that originated in the United States and has since become a global phenomenon. It takes place the day following Thanksgiving, which falls on the fourth Thursday of November. Black Friday marks the unofficial beginning of the holiday shopping season, with retailers offering massive discounts, promotions, and special deals on various products. 
It has become a day of intense consumer activity, with people lining up outside stores early in the morning and increasingly participating in online shopping. The term "Black Friday" is believed to have originated from the idea that retailers' sales numbers would go from "in the red" to "in the black" as a result of the significant revenue generated on this day. 
Over the years, Black Friday has faced praise and criticism, with debates about its impact on consumerism, employee well-being, and the environment. Despite the controversies, it remains a highly anticipated and widely recognised event in the retail calendar, drawing in millions of shoppers seeking bargains and kickstarting the holiday shopping season.
The giant Black Friday sale is here; fill your cart with everything necessary. Here are the top five accessories that you need to have in your Black Friday shopping basket: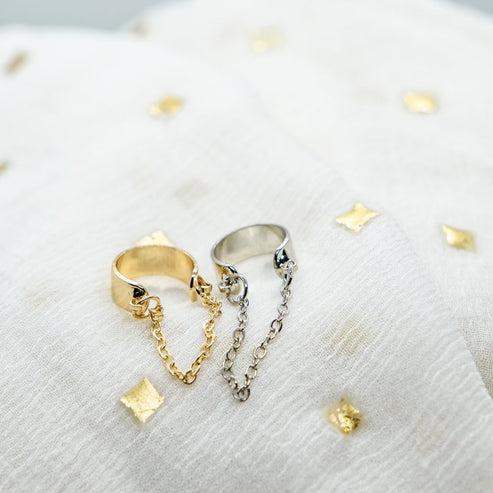 These handmade earrings are made with perfection. These earrings are perfect for any outfit; these earrings will bring elegance to your business. These ear cuffs are aesthetic and chic as well.
We all want to try a new trend, but piercing is something only some can do. Here we are with no piercing ear cuffs that will be perfect for you to set trends.
These ear cuffs have a twist added to them, and the ear cuffs have a dainty chain said to them. The chain makes it more alluring and perfect.
The ear cuffs come in two primary colour options – gold and silver, and both colours will complement your skin tone perfectly. The measurements for these ear cuffs are - Length: 2.3 Centimetres; Width: 0.8 Centimetres.
Ear cuffs are big earrings extending beyond the ear lobe to the upper half of the ear; this fits around the ear's outer rim. The next time you want to create a pop of glamour to your outfit, consider trying out this Gold and Silver ear cuff chain from The Colorful Aura instead of searching through your jewellery box for the perfect pair. It's the easiest way to make any outfit more exciting and has all the style and flair you could hope for. Remember that not all ear cuffs are created equal - some will need special attention to stay put on your earlobe. Grab this beauty from the Black Friday Sale and adore them at Christmas and New Year's parties.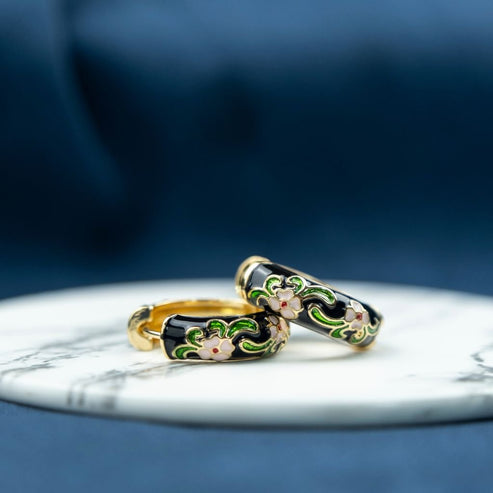 The Colorful Aura Large Enamel huggie Multi-Color hoop earrings come with a metal tubing with a delicate wire attachment that enacts through the ear piercing. 
Tired of the same repetitive stannic colours? And now, add some vibrant colours to your jewellery collection. You are right if you hope to answer your wishes through our jewellery collection. The Purple Enamel huggie hoop we bring today is the best colourful choice.
Carefully handcrafted with silver as the base material. Are you already retreating with the stannic choice? Well, you don't need to.
We designed the base with golden colour. Adorned it with bright enamel. With a stark contrast of golden to the following lighter colour. The flower pattern on the enamel sparks. The hoops are available in various colours to enjoy a wide variety.
A floral pattern adds a vintage vibe to the earrings, with a careful lever back closure to cover it with style. These nickel-free hoop earrings weigh only 10 gm. Lessening any pressure for your delicate earlobe. Fashioned with a boho-styled design. The earrings give fresh vibes for a stylish accessory. Top it with a casual style or a cosy get-together. Goes well with anything.
The loop is then locked with a tiny, flexible ring which creates the hoop. The earring is typically lightweight and easy to wear. These earrings are usually made of metal or plastic. One of the most popular metal earrings is sterling silver hoop earrings, created with silver-plated wire. They are relatively affordable and classic, available in designs ranging from basic geometric shapes to large floral clusters for women or Celtic-inspired tribal designs for men. Bag this pretty ear jewel from the Black Friday Sale and style them at Christmas and New Year's parties.
To anyone who loves dainty minimalist neck jewels, Square Drop Lariat Necklace is something you can't resist. This has to be in your Black Friday shopping cart. We at The Colorful Aura bring you the finest necklace and neckpieces in the town. Gift The Colourful Aura jewellery to your loved ones on Christmas and Thanksgiving. Style this jewellery on Halloween and New Year. Grab them at great prices on Black Friday Sale.
This necklace isn't just another piece of jewellery; it's a perfect blend of simplicity and elegance designed to bring out your style. Two square drops at the end of a delicate chain make this necklace a standout. With its sleek design and aesthetic appeal, it's the perfect accessory to enhance your everyday attire or to give as a thoughtful gift.
Designed in two primary colour options - gold and silver, the Two Square Y Shape Necklace offers flexibility to match your style or mood. With a pendant width and height of 2 centimetres and a necklace length of 48 centimetres, it hangs elegantly around your neck, making a subtle statement of style. The necklace features a handy lobster claw closure for secure fastening, ensuring it stays put while you're on the go.