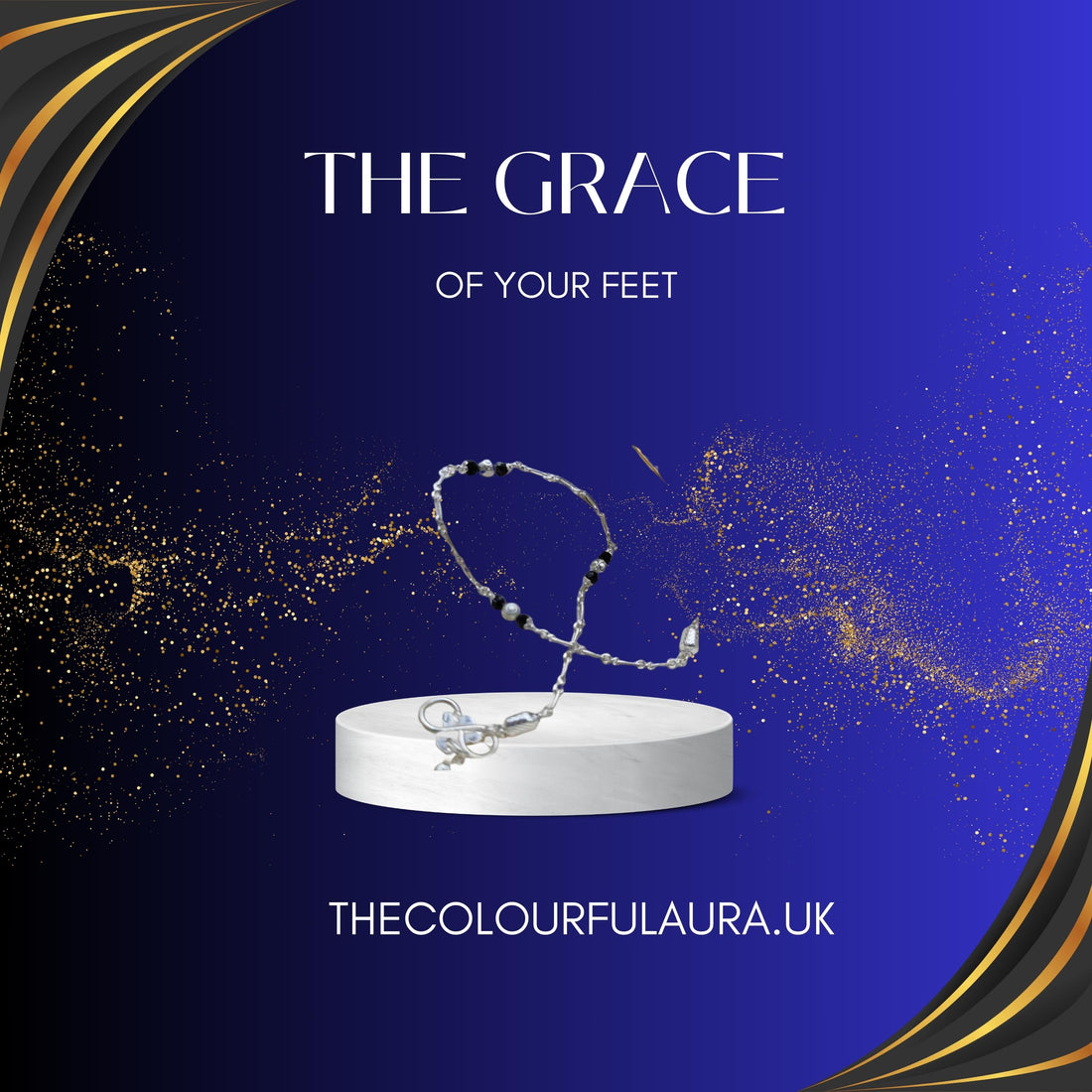 Make anklets your new obsession this summer
Anklets have emerged as the ultimate summer accessory, capturing the hearts of fashion enthusiasts everywhere. These ankle bracelets, also known as anklets, add a touch of elegance and charm to any outfit. With many styles available, from modest elegant, bold, and flashy, anklets can elevate your fashion game. Whether you're rocking cropped trousers, pants, skirts, shorts, or dresses, anklets enhance your ensemble, making a trendy statement. Regardless of your choice of footwear, whether it be flats or heels, an anklet can transform your look into something truly captivating. With their delicate yet alluring nature, anklets are like tiny jewels that demand attention and radiate beauty. Some even believe that wearing an anklet can repel negative vibrations and energy, spreading positivity to everyone around you. Fashion trends may come, but anklets are here to stay, eternally timeless and always in vogue.
CHAIN ANKLETS
These are incredibly versatile and usually relatively modest. They can be donned with simple clothes and also with festive ones. You can pick a single-chain anklet or can go for a layered one. Chain anklets are also available with pendants or colourful beads for more exciting details. Still, the most prominent ones are only plain and elegant chains, with or without layers. Chain anklets are timeless accessories that never go out of style. Their delicate and refined design ensures they can be effortlessly incorporated into any jewellery collection. They are also easy to mix and match with other pieces, such as bracelets or rings, allowing you to create a cohesive and personalised look. 
Chain anklets can incorporate pendants or colourful beads to add visual interest. These embellishments can be strategically placed along the chain, creating focal points that draw attention to your ankle. Whether you prefer a subtle charm or a vibrant burst of colour, there is a chain anklet design to suit your taste.
At The Colourful Aura, we offer a diverse selection of chain anklets to suit every style preference. From simple and minimalist chains to layered and exotic designs, our collection caters to a wide range of fashion tastes. Our anklets are crafted with attention to detail and quality, ensuring they look stunning and withstand the test of time.
CRYSTAL ANKLETS
Crystal anklets are one of the most elegant anklet types, thanks to their heavy similarity to expensive diamonds.
The shimmer and sparkle of crystal anklets elevate your attire, giving it a refined and luxurious vibe. Whether you're attending a cocktail evening, a formal event, or a night out at a club, a crystal anklet will enhance your outfit and draw attention to your ankle with its radiant allure. The crystals catch the light and create a dazzling effect that adds a touch of luxury to any ensemble.
if you prefer a bolder and more eye-catching anklet, you can opt for designs with multiple strands or intricate patterns of crystals. These anklets make a statement and are perfect for events where you want to showcase your style and individuality.
These twinkles and sparkles give your apparel a luxurious vibe. A crystal anklet is a good pick for a cocktail evening or a night out at a club.
At The Colourful Aura, we offer a selection of exquisite crystal anklets that cater to different styles and preferences. Our anklets are crafted with attention to detail and feature high-quality crystals that sparkle and shine. Whether you prefer a delicate single-strand anklet or a more elaborate design, our collection has something to suit your personal taste.
LAYERED ANKLETS
Layers are a significant jewellery trend at this moment. Layered necklaces and rings can be seen by many fashion influencers worldwide wearing them, and the same is true for anklets. If a contemporary look is what you are going for, a layered anklet is what you need.
The beauty of layered anklets lies in their versatility and ability to create a unique and personalised look. By combining different chains, textures, and lengths, layered anklets allow you to express your individuality and make a statement piece that reflects your personal style. Whether you prefer a minimalist and delicate layered anklet or a more intricate and bold design, there are endless possibilities to explore.
BEADED ANKLETS
Beaded anklets are simple and playful. They are generally colourful but also in pastel and neutral colours. Beads can be made of several materials, for example, natural stone, crystal, resin, and metal. These go well with simple outfits on summer days. They are a fantastic accessory for summer beach days since beaded materials generally withstand water very well.
They can be paired with simple and casual outfits and more dressed-up ensembles. The colourful and textured beads create visual interest and instantly transform a plain business into a stylish and eye-catching one. Whether heading to the beach, attending a summer festival, or enjoying a sunny day, beaded anklets are the perfect accessory to complete your look.
Our collection features anklets with various bead types, colours, and patterns, allowing you to find the perfect beaded anklet to reflect your unique style and personality.
SIMPLE ANKLETS
Simple anklets are incredible to start with. They are delicate, at times very delicate, and can be worn at various events. It is something no one can resist themselves buying. The modest design and outlook make it simple to blend with other jewellery.
The charm of simple anklets lies in their delicate nature and ability to blend seamlessly with your overall look. These anklets are often crafted with light chains or dainty bands, creating a subtle and refined aesthetic. The minimal design allows them to be worn with various casual and formal outfits without overpowering your style. Whether wearing jeans, a t-shirt, or a sophisticated dress, a simple anklet adds a touch of sophistication and femininity.
One of the advantages of simple anklets is their ability to blend with other jewellery effortlessly. They can be easily paired with bracelets, rings, or necklaces, allowing you to create a cohesive and well-curated look.
At The Colourful Aura, we bring you an exclusive range of anklets for every occasion. With a minimalistic design and boho-style look, anklets at The Colourful Aura are worth drolling over.