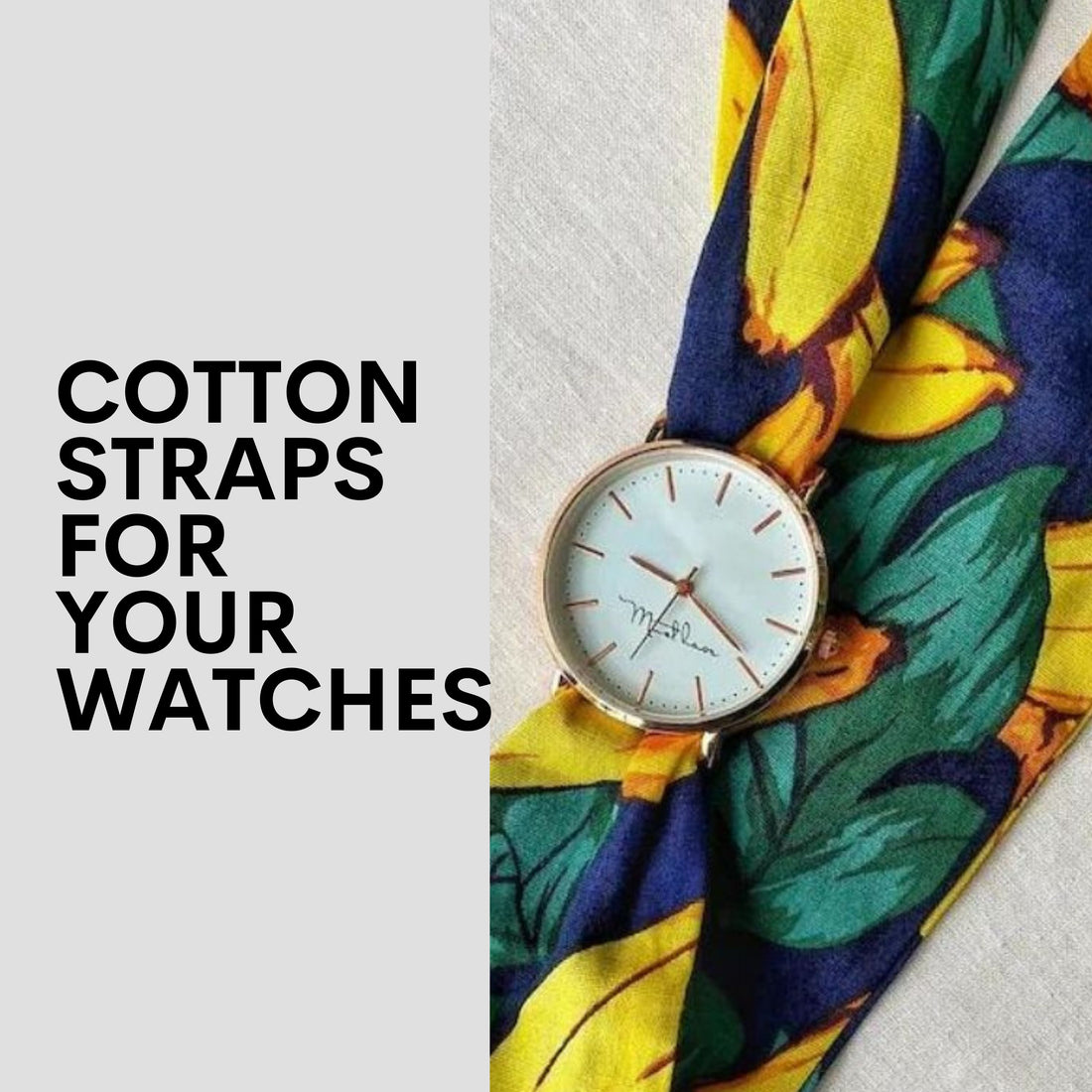 Style up yourself with new cotton strap watches.
This winter, the best accessory to invest in is your wrist- Cotton Strap Watches. Whether you're looking for something classic or edgy, these watches are the perfect way to update your look.
Wearing a watch sets you apart as someone who pays attention to time and cares about what others think of them. With so many styles available-from delicate gold bands understated with simple faces or trendy rubber straps with vintage-inspired faces-there's sure to be one that matches up perfectly with your personality this season (and every season).
Watches are an ultimate fashion staple.
The best thing about watches is that they can be worn with just about any outfit, so you don't have to choose between looks. Whichever watch you decide to go with, all you need to do is find the right band (and maybe a bracelet) to match your style. You can also look for accented strap options such as buckles, studded bands and watch charms.
Whether you're a first-time watch wearer or have several in your collection, we've rounded up our best watches strap to help you get started this season. So go ahead and get out there and make it a new year-of-your-life watch!
3 Pcs cotton strap women wristwatch
For casual nights, a simple watch is perfect. Get yourself one today. It is easy to put on and take off. Plus, the cotton band is comfortable.
3 Pcs cotton strap women wristwatch
If you are into minimal stripes this watch strap is your perfect pick for a monochromatic outfit.
Boho bracelet wrist watch
To anyone who loves to keep it boho, this boho bracelet watch is your ultimate pick. Pair it with your casuals for a more elegant look.
Boho bracelet wristwatch
This watch from The Colorful Aura has all the boho hippie vibes. We bet this shade is something you can't resist yourself from.
These watches can't be combined with a scarf or sweater, but they are so undeniably chic that you'll find it hard to walk out of the house without one. So if you're looking for your next purchase and have money to spend , look no further than your nearest jewelry store.
Why watches are this winter's top jewelry trend
Jewelry is one of those pieces that has been around for ages, but it seems as though a lot of people still underestimate its importance as an outfit accessory and fashion staple. If you aren't wearing one, you are missing out on an opportunity to make your outfit more interesting and elegant.
Everyone needs a watch. For men, there is no better way to add another element of class to their style and also check the time discreetly. For ladies, watches are a great way to make a statement and complement their beautiful gowns or clothing. They have come a long way from their very basic beginnings. From the gold ones with black leather bands to bracelet top pieces with diamond accents, watches offer something for everyone's budget these days!