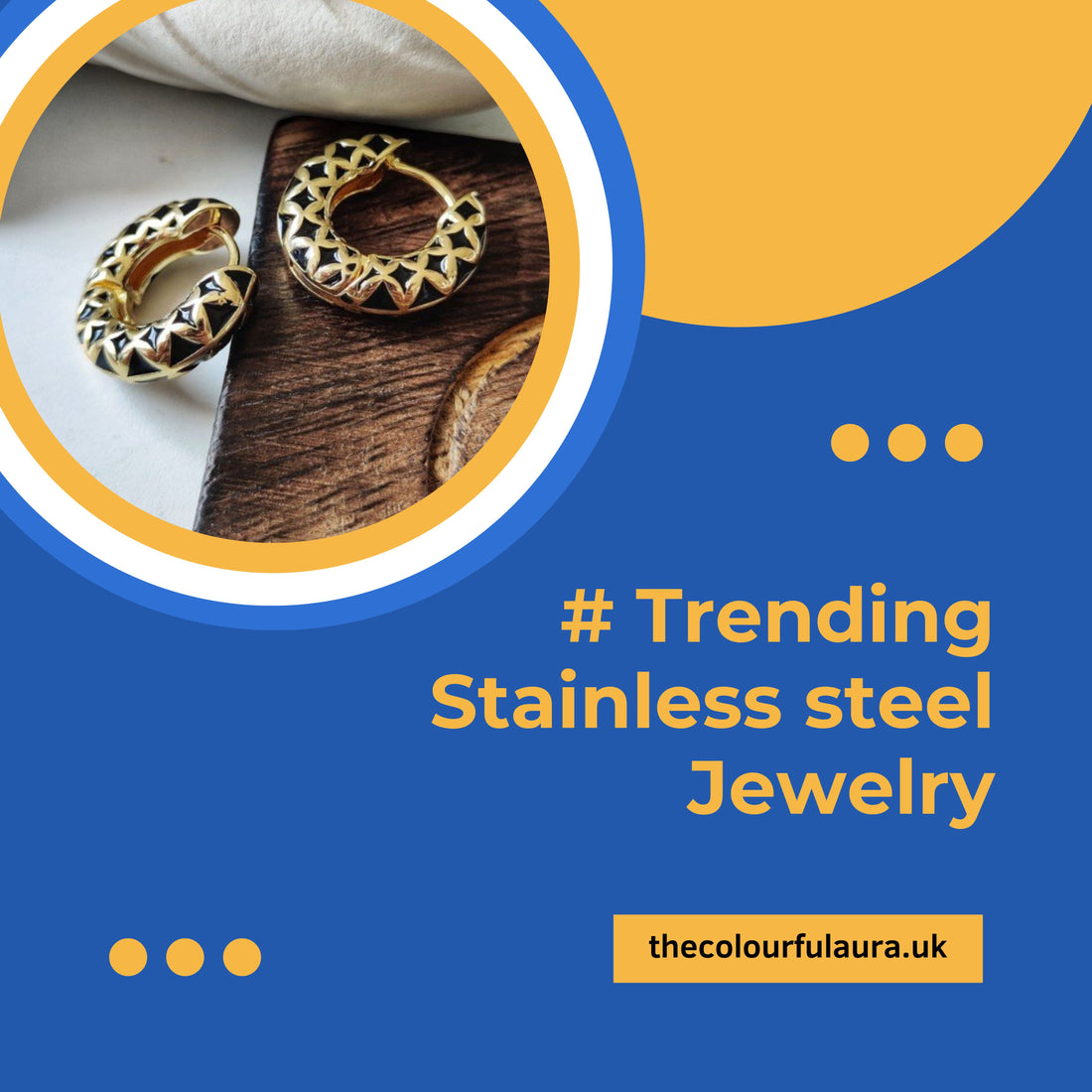 Top Stainless Steel Jewellery to Buy under £20.00 to buy in 2023
Adding some jewellery may make even the most basic clothes seem elegant and stylish. Due to its widespread use, most people who wear this trendy jewellery are made of stainless steel. Indeed there is a justification for that.
They are the perfect metal for long-lasting jewellery since they are more robust, hardy, and stain-resistant. The jewellery made of stainless steel's bright and understated appearance is also unmatched.
You won't also experience any allergic reactions to this metal. We wear rings, and frequently, a green coating is left behind when the ring is removed. With stainless steel jewellery, this is different. All genders can wear it and yet look fashionable.
We are aware that diamond engagement rings can break the bank. That expensive jewellery, however, is not accessible to everyone. 
Jewellery made of stainless steel comes into play here. It is relatively inexpensive without sacrificing quality. You'll undoubtedly find the best-looking items at highly affordable prices.
Stainless steel jewellery has been popular for a while and will not likely go out of style soon. We provide a wide selection of jewellery designs in each area so you may pick your favourite. We help you achieve exactly what you want if you need personalised jewellery for your store.
TOP STAINLESS STEEL JEWELRY TO BUY UNDER £20.00
Here have a glimpse of top stainless steel jewelry to buy under £20.00. The jewelry at 'The Colourful Aura is incredibly beautifully, hand picked and purely hand crafted with love and bliss. Here are some of them:
STAINLESS STEEL MEDIUM ENAMEL HUGGIE MULTI COLOR HOOP EARRINGS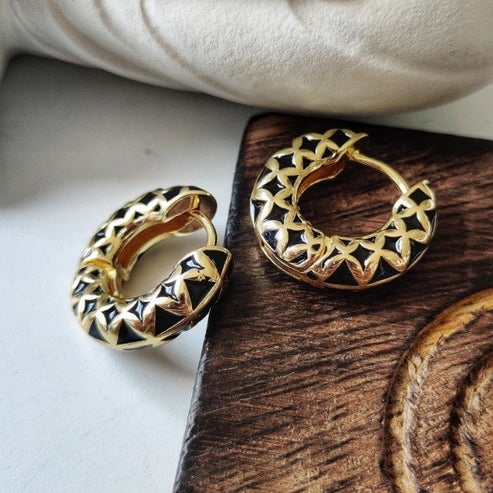 The hoops we offer are made by hand from stainless steel and will add a splash of colour to your collection. Steel, stainless You might assume that that is typical. 
No, it isn't, though. For this, we used a golden colour when designing the basis. embellished it with brilliant enamel. Golden to the lighter colour that follows in sharp contrast.
A geometric pattern to enhance the earrings' vintage feel. With a delicate butterfly closure to elegantly conceal it. These nickel-free hoops only weigh 8.2 grams. 
 The earrings are a trendy accessory that has a modern vibe. Finish it off with a laid-back look or a cosy gathering. Fits in with any outfit.
Purchase this priceless item for £15.99. Limited stock; act quickly!
Order Now STAINLESS STEEL MEDIUM ENAMEL HUGGIE MULTI COLOR HOOP EARRINGS
TUNGSTEN DRAGON PATTERN STEEL BAND RING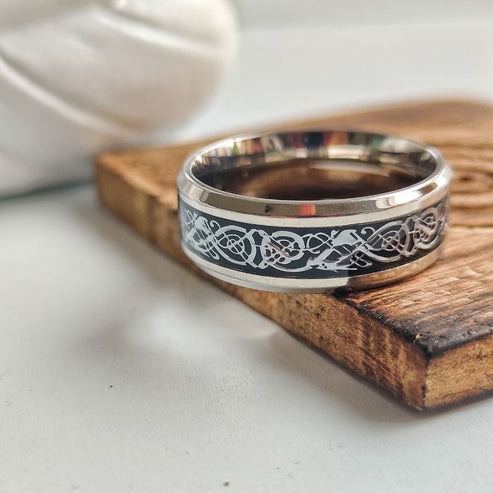 A precious tungsten stainless steel ring that is going to act as a show-stopper after you wear it. A thick cuff silver band ring, a perfect gift for a male! 
This stunning ring has a silver band colour and a minimalist style. It is purely handmade. 
It must round off any fashionable appearance because of its shining finish and simple design. Whenever you wear it, shine brightly. The rings are available in a variety of sizes.
Ideal for daily wear because it is nickel- and lead-free.
Get this gorgeous ring for £22.99.
Order Now TUNGSTEN DRAGON PATTERN STEEL BAND RING
BLUE WHITE SEA TURTLE PENDANT NECKLACE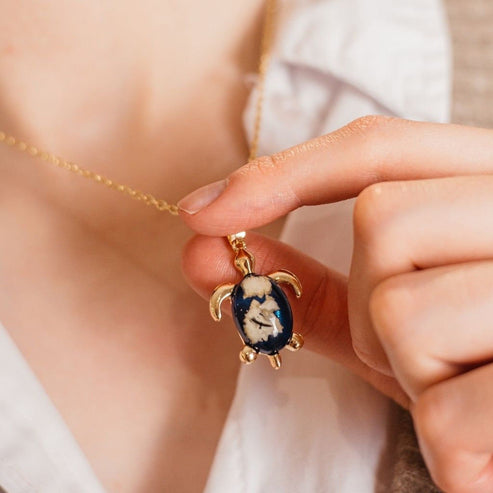 A cable chain is included with the necklace—a 50 cm overall length of the chain. The pendant is 2.5 cm in width and 3.5 cm in height. Don't you like the colour golden?
 We have packed a selection of silver chains for you, so no worries. Silver will brighten your mood if golden isn't to your taste.
Made by hand in a bohemian, hippie flair. The turtle was created with metal alloy and given a resin covering. The newest trend in creativity is resin art.
Avoid contact with water as they are made of metal alloys. Otherwise, there is still a bigger chance that the accessory may become tarnished.
Order this fantastic product right away, available for just £19.99.
Order Now Blue White Resin Sea Turtle Charm Boho Animal Pendant Necklace
STAINLESS STEEL COUPLE MOON AND SUN PROMISE RING SET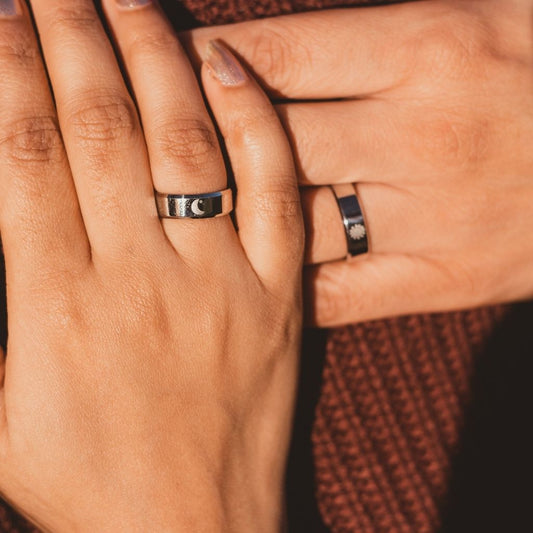 This thin couple ring has an essential aesthetic and is a hefty weight. It must round off any fashionable appearance because of its shining finish and simple design. Whenever you wear it, shine brightly. Delicate and enduring Affordable Designer Jewelry
The lovely items are ideal as gifts for oneself or for that particular someone.
Adjustable rings that fit all sizes
Ideal for daily wear; made of 70% copper and 30% silver.
An outstanding item that costs only £15.99. a limited supply! Buy today!
CONCLUSION
Our assessment is that these designs have won your heart. But it's important to remember that this isn't the only option.
There is a magnificent collection of beautiful jewelry products waiting for you on the website of "The Colourful Aura."
For the most exquisite stainless jewelry for you and your loved ones, go there right away.
Therefore, stop thinking and quit suppressing your desires. Purchase them right now!